We are a fully managed service IT provider who specializes in working with small businesses.
Our mission is to provide the best service possible with the lowest cost to the client.
We proactively manage and monitor computers, servers, and networks
We started in 2003 right here in San Diego as a custom database design company. We realized that a lot of the companies that were hiring us for the database design were also in desperate need of IT support for their day to day tasks. As we began to support some of these businesses we started getting more and more new clients all looking for an external IT support company. Once we saw the demand and how much more of an impact that had with businesses we transitioned into a fully managed IT service provider.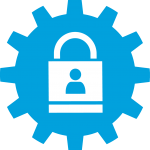 At Trifecta IT we take security very seriously and implement the following for each of our clients:
Centralized User Security – we leverage Windows server technologies to have user password expiration, folder and file permissions restrictions, file deletion auditing and much more
Firewalls – we only use Enterprise grade firewalls for all our businesses and keep the firmware up to date to ensure reliable and safe internet traffic to the outside world.
Wireless – we use Enterprise Wi-Fi access points to ensure that guests cannot access your corporate data and those wireless and mobile devices that need corporate data have access to it with a secured internal network.
Employees – we know that your security is of top priority and that is why ALL our employees are drug tested and have extensive background checks done to ensure your data is safe and secure even in our technicians hands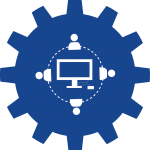 We proactively managed our systems in every aspect from the hardware to the network. We monitor it 24/7/365.
PC/Servers – we monitor all server and workstation hardware on a 24/7 basis and contact our businesses should they need to consider replacement before a problem.
Networks – our monitoring tools monitor network traffic for irregularities and reports to us if there is anything suspicious. We take network security seriously and we have the tools to protect your network.
Phone Systems – we will help you manage your VoIP phone system with your vendor as an added bonus.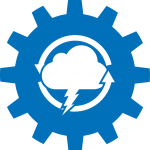 We believe a good Disaster Recovery plan is paramount to business continuity.
Onsite and Offsite Backup – we have a product called Datto that allows us to take 1 hour snapshots of your server environment and roll back that data should a break or data loss occur with minimal downtime.
HIPAA Compliance – our backup solutions are compliant with even the strictest of regulations and are encrypted and secure onsite and offsite.
Versioning – have a file that you wish you had an hour ago before you made changes? Not a problem as our backup solutions provide these safety nets for your business.
Would you like to setup a meeting with us?
Contact us today to schedule a free evaluation of your business